If some customers are not receiving emails, there are a few things to check.

First, make sure your 'Receipt' email is not an email service like Gmail, Yahoo, or AOL. These companies tend to block any emails not sent from their servers, it's best to use an email set up on your site's domain name. This is typically the email you set up your account with. If you need to update your default receipt email address please contact us and we can help you do that.

Second, when creating the Invoice, ensure the Send Via option is set as Email or Email & Text.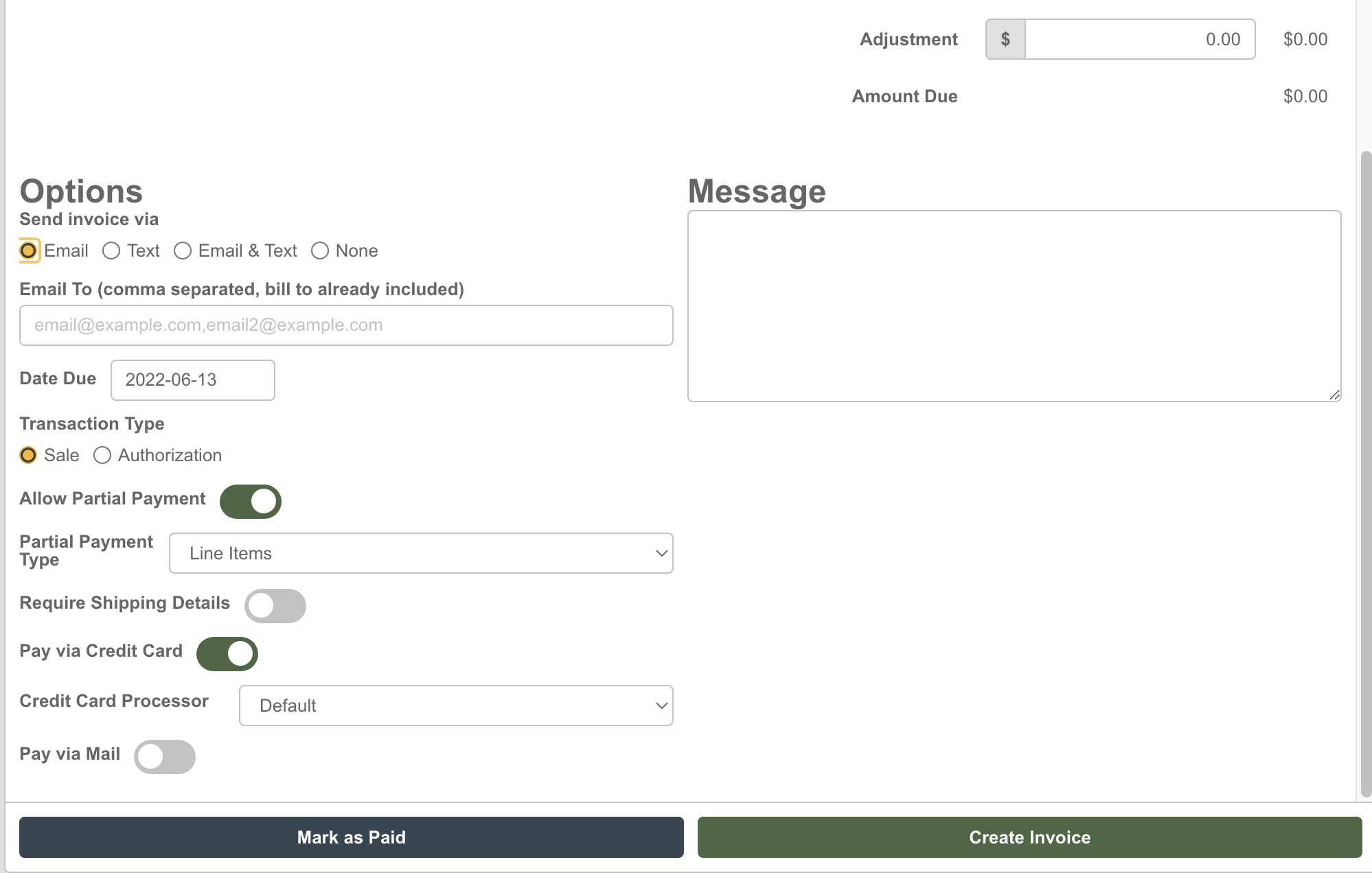 Third, you could add our dedicated IPs and SendGrid to your SPF record in your DNS. This will help let other servers know we have permission to send emails for your domain name.

Our outgoing emails are handled by a service called Sendgrid. Add a TXT record for @ with the following info.

v=spf1 include:sendgrid.net ip4:149.72.171.47 ip4:167.89.62.123 ~all
If you already have an SPF record you can only have one so you just want to add out values to your, something like this.

v=spf1 include:outlook.com
include:sendgrid.net ip4:149.72.171.47 ip4:167.89.62.123
~all